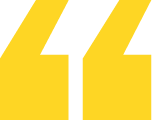 I love the people I work with. I could not imagine working anywhere else. With Baker, you can make a difference, grow, advance, It is the culture we have strived so hard to develop. WE are a great company!
Kay Schultz
Dallas Office Manager, Started Baker 1996
My internship with BakerTriangle allowed me to be immersed in a part of construction that I was completely oblivious to. I was able to spend every day on the job site seeing how prefabrication could help to revolutionize the construction industry. I tracked information on exterior metal panels, hospital headwalls, nursing stations, and restrooms, all of which had been fabricated off-site and then brought on-site to be installed. Having the chance to work with BakerTriangle during this period opened my eyes to a whole new world of opportunity that I would not have known about otherwise.
C.J. Kerr
C.J. Kerr, Project Engineer – started Baker 2019
I started my career with Baker Drywall on 5/26/98 and have never looked back. Steve Baker is one of the most genuine people I've ever known. His integrity, generosity and caring heart are key reasons that this company is so successful. He appreciates his employees and makes sure that we know that, often. After all this time I still love my job and the people I work with. Friends and family often comment they wish they felt the same about their jobs so I must say it a lot!
Angela Foster
Angela Foster, Houston Office Manager, started Baker 1998